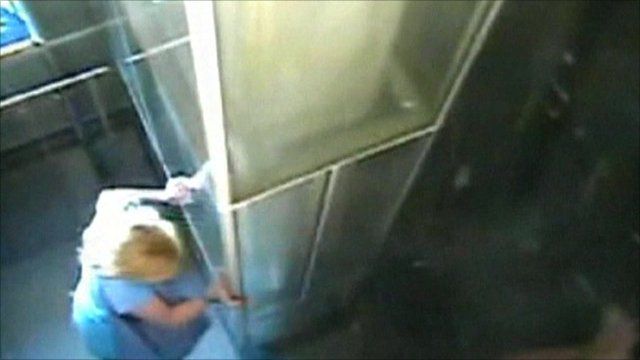 Video
Washington Monument earthquake footage released
Security camera footage of tourists inside the Washington Monument reacting to the 5.8 magnitude earthquake on 23 August has been released.
The video, from three security cameras, shows chunks of stone falling and tourists rushing down stairwells to leave the monument.
The August quake, which some people initially feared was a terrorist attack, caused no known deaths or serious injuries.
Go to next video: US quake felt in NYC and Washington