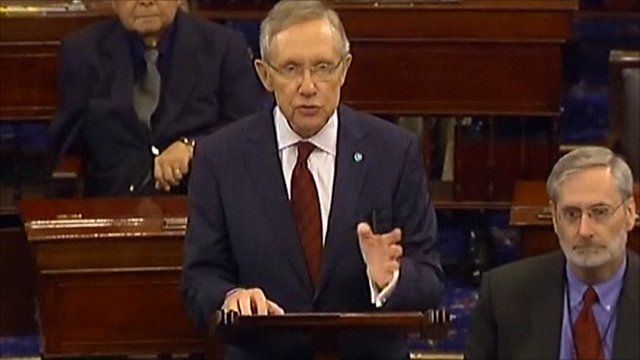 Video
US senate reach deal over government funding
The US Senate has passed a resolution that provides money to fund the US government and end fears of a shutdown.
Democrats have been opposing Republican demands to offset aid for US victims of natural disasters with cuts to clean energy programmes.
The deal was reached after the Federal Emergency Management Agency (Fema) said it had enough money to last until the end of the fiscal year on Friday.
Senate Majority Leader Harry Reid told the Senate the solution meant there would no longer be fighting over 2011 funding.
Mitch McConnell, Senate Minority leader, said he was glad the resolution appeared to be at hand.
Go to next video: Impasse in talks on US spending cuts