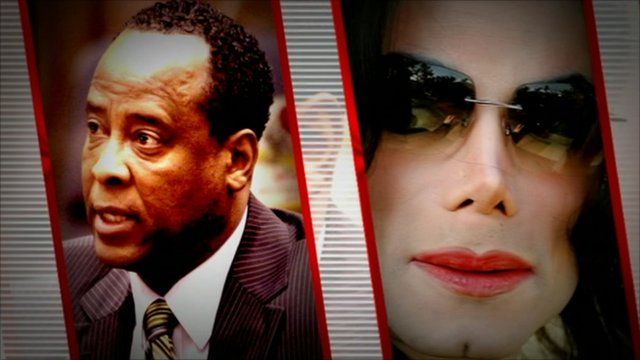 Video
Michael Jackson's doctor on trial
Michael Jackson's personal physician, Conrad Murray, has gone on trial in Los Angeles, charged with involuntary manslaughter of the singer.
Prosecutors say he acted with "gross negligence" and gave Jackson a lethal dose of the sedative propofol, on the night he died in June 2009.
Conrad Murray denies the allegations and his defence claims Jackson gave himself too much of the drug, a sleeping aid.
David Willis reports.
Go to next video: Jackson audio played in court