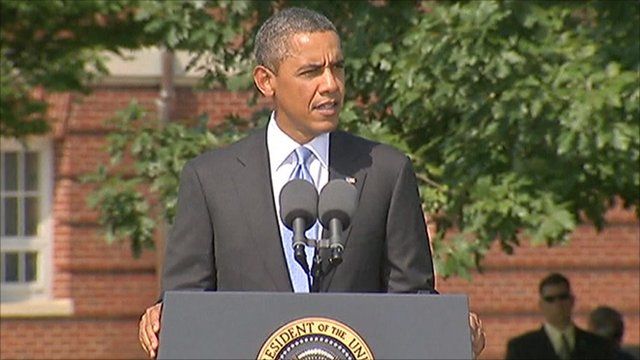 Video
Barack Obama: Cleric's death 'major blow' to al-Qaeda
US President Barack Obama has confirmed that one of al-Qaeda's most influential figures, the US-born Islamist cleric, Anwar al-Awlaki, has been killed in Yemen.
Awlaki, of Yemeni descent, has been on the run in Yemen since December 2007.
The US said that, as a key figure in al-Qaeda in the Arabian Peninsula (AQAP), he had played a "significant role" in plots to blow up US airliners and had sought use poison to kill US citizens.
Mr Obama is said to have personally ordered his killing last year.
He described the death as a "major blow" to al-Qaeda.