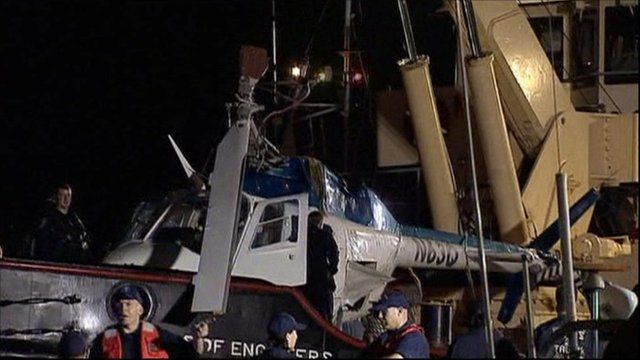 Video
Investigators examine helicopter wreckage after New York crash
Investigators trying to establish why a privately owned helicopter crashed into a New York river, have begun examining the wreckage.
The Bell 206 aircraft spun out of control after take-off and fell into the East River, killing a woman and critically injuring two other people.
Mark Rosekind, a spokesman for the National Transportation Safety Board, explained how the investigation would proceed.