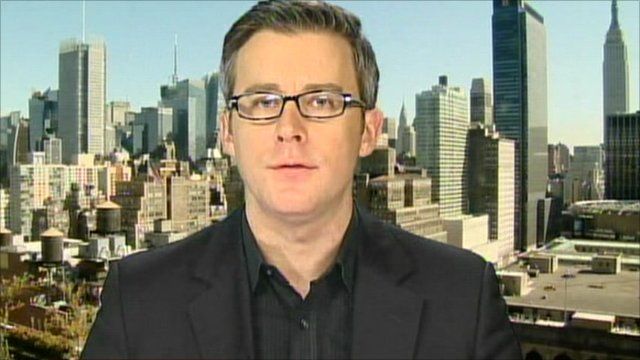 Video
What will Apple look like post-Jobs?
Tributes from admirers and business rivals alike have been paid to Steve Jobs, the visionary co-founder of Apple, who has died of cancer aged 56.
As the creative force behind such products as the iPod and the iPhone, he is credited with changing the world of communication.
So what does the future for Apple hold without Steve Jobs?
Technology reporter Daniel Sieberg says the real question is "was Steve Jobs bigger than Apple or was Apple bigger than Steve Jobs?"
Go to next video: Jobs launches Apple Mac in 1984