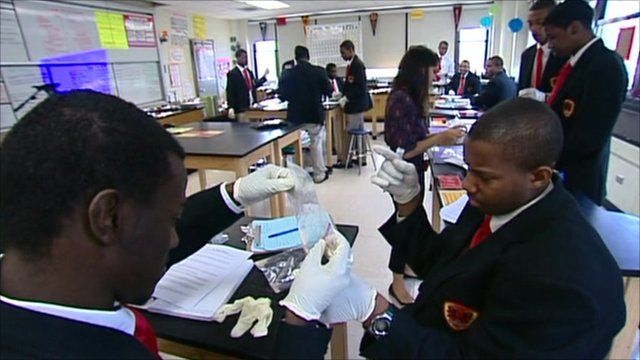 Video
A ray of hope in Chicago?
Tim King, the founder and president of Urban Prep High School in Chicago, says that schools like his are critical if African Americans are to break out of troubled inner cities.
A total of 100% of Urban Prep's past two graduating classes have gone on to college - 107 black males in each - a rare educational feat in today's climate.