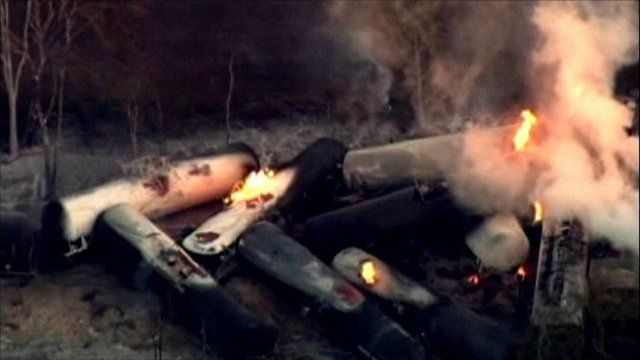 Video
Derailed freight train explodes in Illinois
A town has been evacuated after a freight train 126 carriages long derailed and exploded in the US.
The train, which was carrying ethanol, derailed near the small town of Tiskilwa in Illinois.
No injuries were reported and the evacuation was described as a precautionary measure.
People reported hearing explosions, and the glow from the fire could be seen for miles.
Go to next video: Car crashes into bike shop