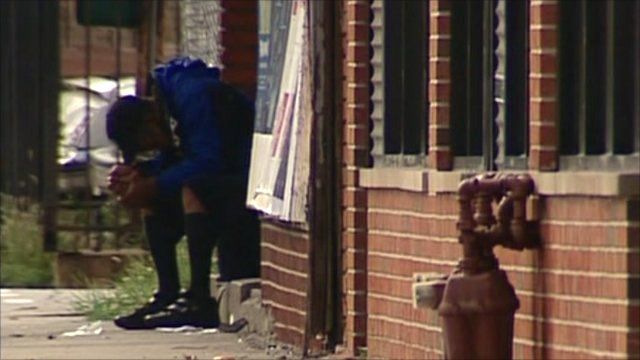 Video
US jobs plight 'could spark anarchy'
Boxing has long been an escape from the streets for many young black men in the poorer parts of Chicago, but the Garfield Park Boxing Gym has welcomed a flood of new members since the recession - the unemployed.
One in five African Americans is out of work in the home city of the first black president and there is no sign of an economic recovery in these tough neighbourhoods.
Mark Mardell spoke to the trainer of the gym George Hernandez , who worries that the desperate situation here will end up driving teenagers to crime.
Howard Ray, one of his assistants and a Chicago cop, says the anger on the streets could easily spark violence similar to the riots that gripped English cities this summer.
Go to next video: Obama to unveil jobs creation plan