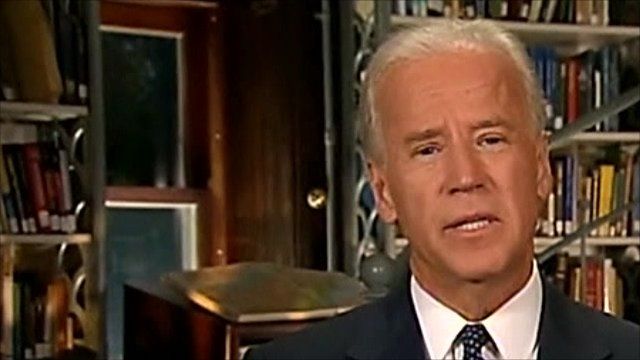 Video
Biden: Iranian 'plot to kill' has serious consequences
US Vice President Joe Biden has said that the discovery of an alleged Iranian plot to assassinate a Saudi Arabian envoy on US soil will have serious consequences for Tehran.
His comments came as the US imposed sanctions on an Iranian airline it says flew members of an elite force linked to the alleged plot to the US.
Under the sanctions, Mahan Air's US assets will be frozen and US firms barred from doing business with it.
Two men have been charged in connection with the alleged plot - Manssor Arbabsiar, a 56-year-old naturalised US citizen with dual Iranian and US passports, and Gholam Shakuri, who is based in Iran.