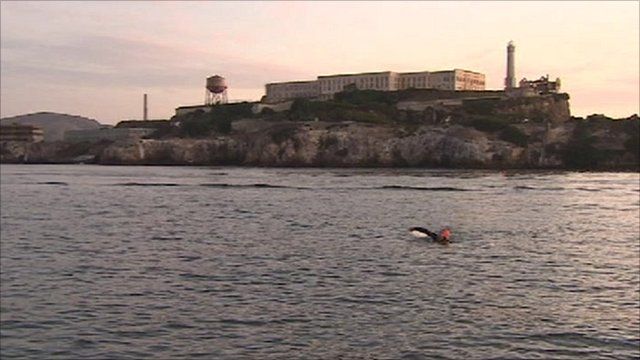 Video
Ben Fogle completes Alcatraz swim
British adventurer Ben Fogle has completed a swim across San Francisco Bay from Alcatraz Island.
He did the swim while filming the programme Year of Adventures based on the Lonely Planet book of the same name.
The five-part series sees him tackle a series of challenges in the US, Europe and Australia.
Year of Adventures with Ben Fogle is a BBC Worldwide Production and will be broadcast internationally on BBC Knowledge, BBC HD and BBC Entertainment in 2012.