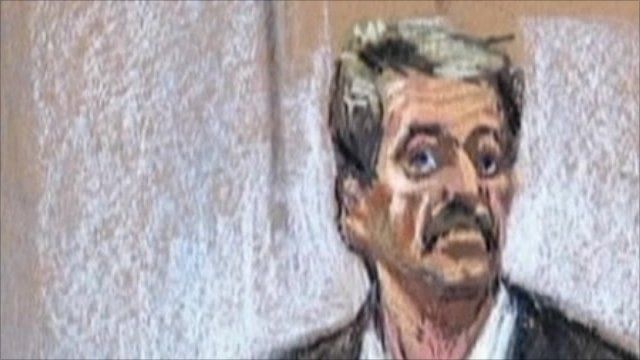 Video
Russian Viktor Bout faces arms deal trial in NYC
A former Soviet military officer has appeared before a New York court to face charges of selling arms to anti-American rebels.
The prosecution says Viktor Bout, dubbed a "Merchant of Death", wanted to sell "staggering quantities" of weapons and explosives for millions of dollars.
His defence insists that Mr Bout wanted only to sell two transport planes for $5m (£3.2m).
He is being tried for conspiracy to kill US citizens and conspiracy to provide help to a terrorist organisation.
The BBC's Katty Kay reports.