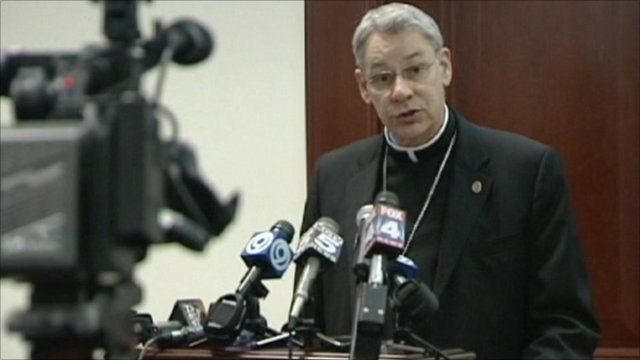 Video
US bishop accused of not reporting child abuse images
A Catholic bishop in the US has been charged with covering up suspected child abuse in his diocese, in the first case of its kind in the country.
Bishop Robert Finn, of Kansas City in Missouri, is accused of failing to alert police to a priest who allegedly kept graphic computer images of minors.
Church officials are alleged to have conspired to destroy the evidence.
Alexandra Mackenzie reports.