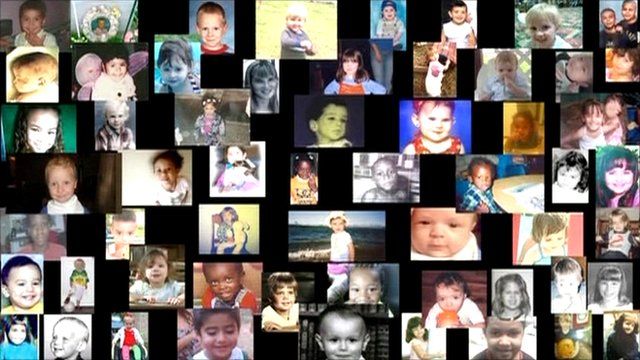 Video
Child dies in US 'every five hours'
Every five hours a child dies from abuse or neglect in the US. The latest government figures show an estimated 1,770 children were killed as a result of maltreatment in 2009.
Even when populations are taken into account, Unicef research places the US equal bottom with Mexico on child deaths from maltreatment.
The BBC's Natalia Antelava reports on what doctors and children's campaigners are calling an ''epidemic'' of child deaths.