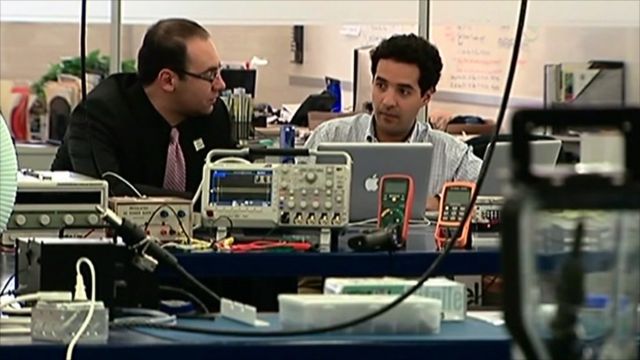 Video
FastCap Systems: Hiring outside the box
The innovative approach of FastCap Systems, a company started with help from the MIT Entrepreneurship Center, has the company feeling good about its future.
Founded in 2008, it makes lighter, more fuel-efficient batteries for hybrid cars and industrial use.
The goal, says FastCap founder and CEO Riccardo Signorelli, is to dramatically reduce the cost of hybrid cars, making them accessible to more consumers.
The early success of their company has them looking to expand. The BBC visited FastCap's Boston, MA offices to find out more about their optimistic take on employment.