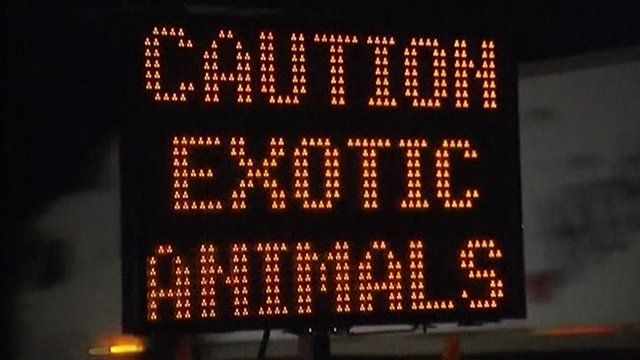 Video
Exotic animals including 17 lions escape from US zoo
Police in the US state of Ohio have shot dead dozens of exotic animals, including 17 lions and 18 tigers after they escaped from a private zoo.
It's believed the owner of the zoo, in Zanesville, Ohio, let the animals loose before taking his own life.
Just six of the animals were recovered alive.
Steve Kingston reports.