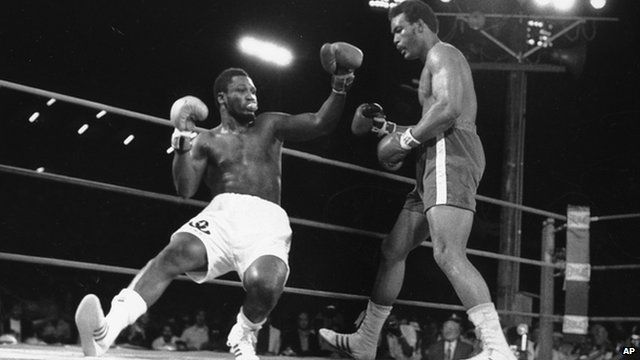 Video
George Foreman says Joe Frazier was an amazing fighter
George Foreman has paid tribute to Joe Frazier who has died from liver cancer at the age of 67.
Frazier was the first fighter to beat Mohammed Ali and the former world heavyweight and Olympic champion will be remembered for his three fights against Ali during the 1970s, including his famous victory of 1971.
Mr Foreman told Radio 5 live he was the "most amazing fighter" who had "every big man in boxing afraid of little guys".
To hear more BBC Radio 5 live highlights, please visit the best bits page.