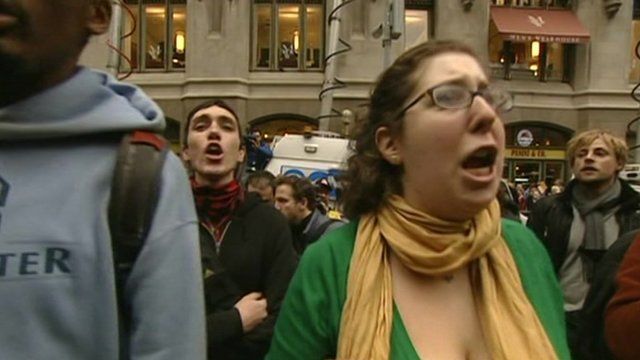 Video
Occupy Wall Street: New York judge backs eviction
A New York court has ruled that a pre-dawn police raid on the Occupy Wall Street camp at Zuccotti Park was legal.
The ruling means protesters will remain barred from setting up tents and sleeping in the park, although New York officials say protest will be allowed.
Police arrested some 200 people in a surprise pre-dawn raid on Zuccotti Park and later held several journalists.
The BBC's Mark Mardell sent this report.
Go to next video: Occupy: Eviction makes us stronger