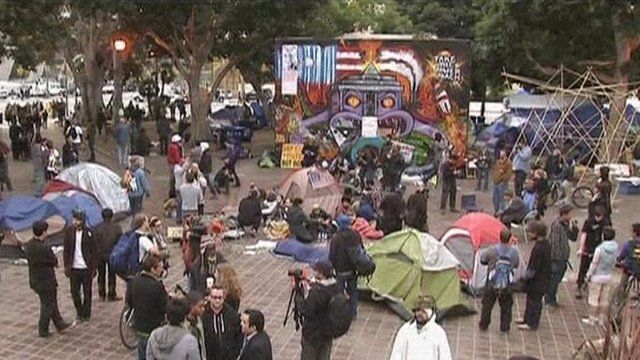 Video
Occupy Los Angeles group 'welcome to stay'
Police in Los Angeles have arrested four people after Occupy LA protesters camped outside City Hall ignored an eviction deadline.
LAPD Commander Andrew Smith said protesters had moved from the roads onto the pavement, where they were "welcome to stay... and protest as long as they want".
At a news conference on Monday, Police Chief Charlie Beck told reporters the protests would be handled differently from those elsewhere, saying:
"This is a different crowd here, a different situation and we'll handle it the best way we can."