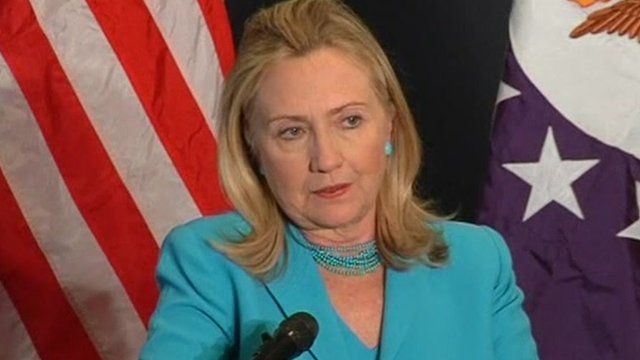 Video
Hillary Clinton: Burma reforms must continue
US Secretary of State Hillary Clinton has pledged to improve ties with Burma if current reforms continue.
But she said that the US was not currently at the point where it would consider lifting sanctions as Washington had "ongoing concerns about policies that have to be reversed".
After meeting Burmese President Thein Sein, Mrs Clinton said the US would reward Burma's leaders if they kept "moving in the right direction".
Go to next video: US 'wants lots more' from Burma