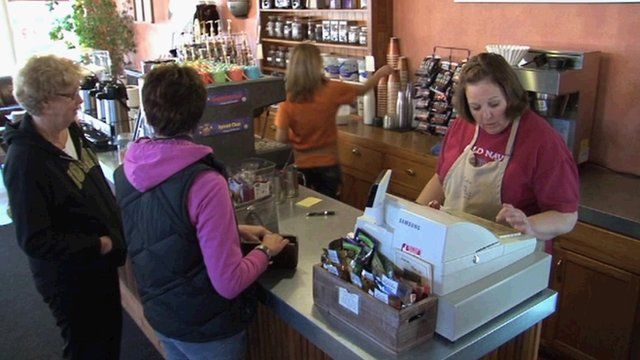 Video
Iowa caucus voters sound off on healthcare and Obama
Republican voters in Iowa will gather in caucuses on 3 January 2012 to choose their pick for the party's candidate for president.
They told the BBC they are most concerned about President Barack Obama's 2010 healthcare overhaul, the halting economic recovery, and what they called out-of-control government spending.
The BBC's Franz Strasser travelled 440 miles across Iowa and stopped in small towns from Monticello to Harlan.