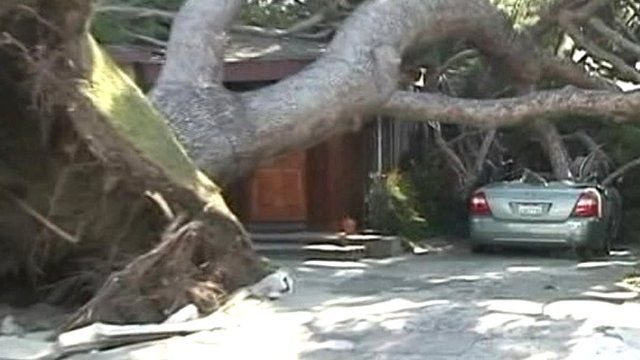 Video
Strong winds cut power in western US
Hundreds of thousands of people have been left without power after 48 hours of ferocious winds across a swathe of states in the western US.
A state of emergency was declared in Los Angeles County, California as schools closed, trees were downed and lorries overturned on motorways.
Amateur video filmed in Pasadena showed the extent of the damage.
Los Angeles Mayor Antonio Villaraigosa said strenuous efforts were being made to restore power.
Go to next video: 'All hell has broken loose'