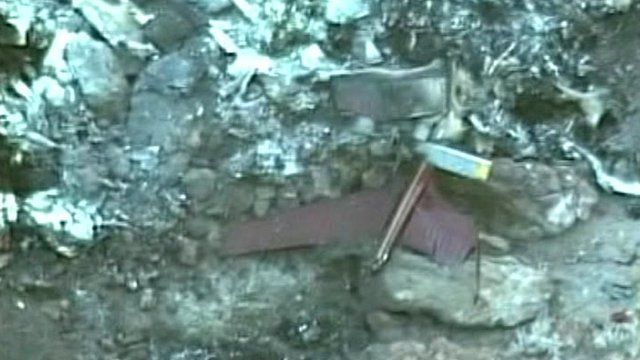 Video
Las Vegas tourist helicopter crash kills five
Recovery teams are trying to retrieve the bodies of five people killed in a helicopter crash near Las Vegas on Wednesday evening.
The aircraft was touring the Las Vegas Strip and Hoover Dam at sunset with four tourists and a pilot aboard when it crashed on a hillside.
It is not known what caused the crash about four miles (6.4km) west of Lake Mead.
National Park Service spokesman Andrew Munoz said rangers responded after they saw smoke rising from the crash site.