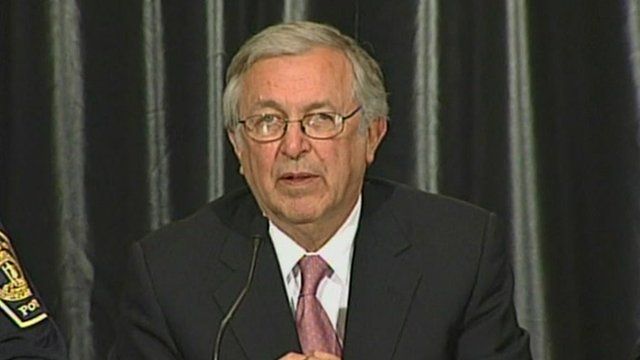 Video
Virginia Tech's president: Our hearts are broken again
Virginia Tech's president, Dr Charles Steger said "our hearts are broken again" after two people, including a policeman, were shot dead at Virginia Tech university in the United States.
Officials said the gunfire began when a Virginia Tech police officer made a routine traffic stop on campus.
Virginia Tech was the site of the worst US school shooting in 2007, when a gunman killed 32 people and himself.