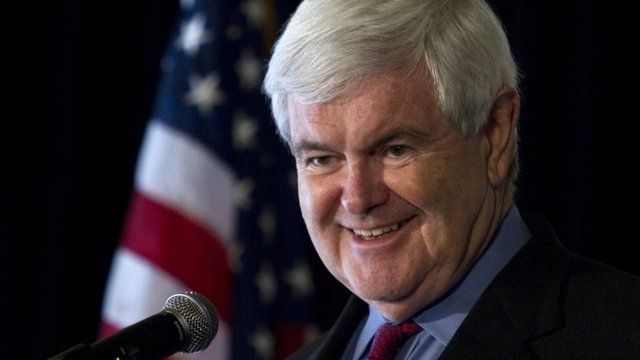 Video
Profile: Newt Gingrich, Republican US presidential candidate
Who is the real Newt Gingrich, and would he make a good president?
The former Speaker of the House is now a leading contender for the Republican nomination to run against Barack Obama in next year's US presidential election, despite being apparently written off earlier in the year when many of his staff left his campaign.
Given his controversial past - he has previously been fined $300,000 (£190,000) for ethics breaches in Congress - how has he turned things round?
Samira Ahmed reports.
This edition of Profile was broadcast on BBC Radio 4 on Saturday 10 December at 19:00 GMT. Listen via the Radio 4 website or download the programme podcast.