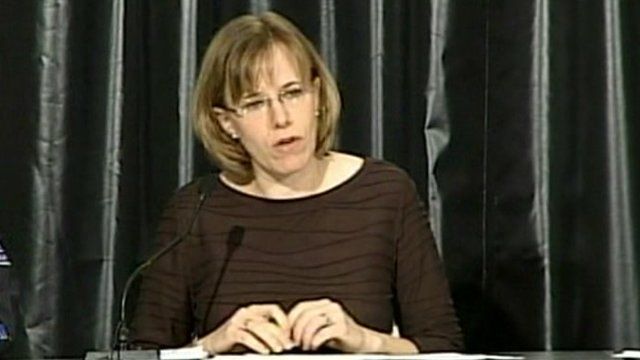 Video
Virginia Tech gunman acted alone, police say
The man who shot dead a police officer before turning the gun on himself at Virginia Tech's campus acted alone, investigators have said.
Police spokeswoman Corinne Geller says they are still trying to determine why Officer Deriek Crouse was attacked.
She told journalists the gunman ran from the scene on Thursday and changed clothes before taking his own life.
Ms Geller told Friday's news conference that the gunman was not a student at Virginia Tech.
Go to next video: Students advised to stay indoors