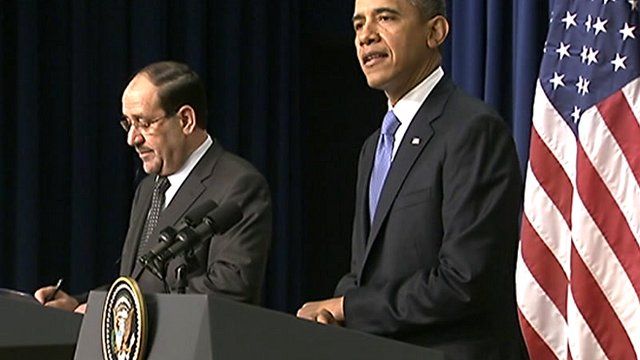 Video
Barack Obama pays tribute to Iraq's Nouri al-Maliki
President Barack Obama has paid tribute to the ''impressive progress'' made by Iraq and to the leadership of Prime Minister Nouri al-Maliki, ahead of the complete withdrawal of US troops from Iraq by the end of the year.
At a news conference, Mr Obama said the end of the war would mark a ''new chapter'' in the relationship between Iraq and the US.
The two leaders also laid a wreath at Arlington national cemetery, on the outskirts of Washington, where many of the almost 4,500 Americans killed in Iraq are buried.
Go to next video: Iraqis look ahead to US withdrawal