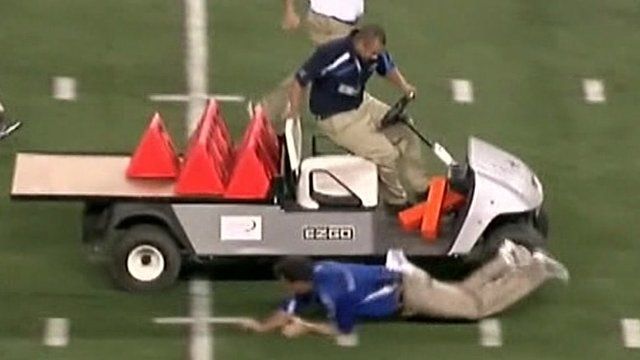 Video
Runaway cart causes chaos on Dallas Cowboys' pitch
An unmanned golf cart caused mayhem at the end of a high school American football match in Texas.
Seven people suffered minor injuries when the runaway cart ploughed through the field at the end of the match at the Dallas Cowboys Stadium on Sunday.
It is unclear why the cart took off but it appeared something got trapped on the accelerator.
Pictures courtesy of Fox Sports Southwest.
Go to next video: Car ploughs through US restaurant