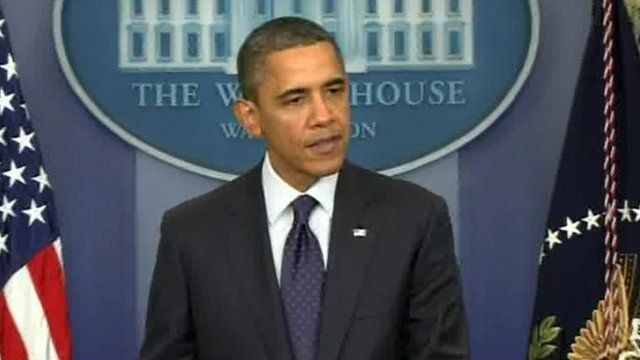 Video
Obama: Americans will keep payroll tax cut
President Obama has announced that Americans will keep a cut in payroll taxes from January 2012.
The US Congress approved a two-month extension of the cut in payroll taxes, breaking a lengthy deadlock between the president and the Republican-controlled House of Representatives.
House Republicans had wanted the tax reduction to be extended for a year but finally agreed to the two-month compromise put forward by the Senate, where the Democrats have control.
President Obama told reporters that the issue was crucial to the future of the US economy.
Go to next video: Obama: 'Republicans refuse compromise'