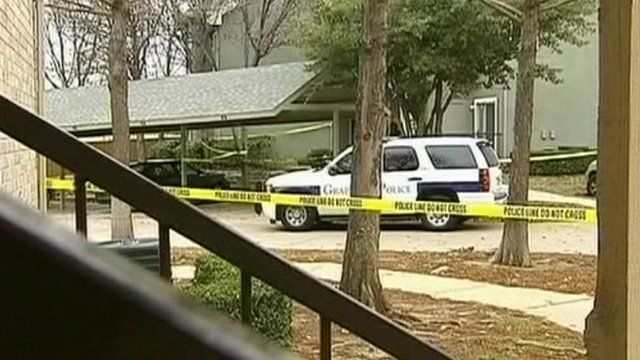 Video
Seven bodies found in Texas flat shooting
Seven bodies with gunshot wounds have been found in a flat by police in the US state of Texas.
The victims - four women and three men - were discovered in the city of Grapevine, just outside Dallas. Local police said they believed one person shot the other six before committing suicide.
The ages of the victims reportedly range from late teens to sixties. Their names have not been released. A police investigation is now under way.
Mark Lobel reports.