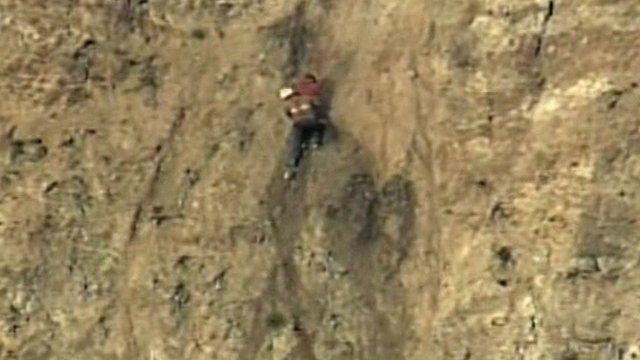 Video
Hiker and dog rescued from cliff
Los Angeles fire fighters rescued a hiker and his dog who became stranded on the side of a steep cliff in the Lake View Terrace area.
The man went after the dog when it fell over the side of the cliff.
He was unable to get his footing back onto the trail, and both he and the dog became stuck and had to be harnessed by rescuers who brought them to safety.
Go to next video: Man and dog survive 200ft cliff fall