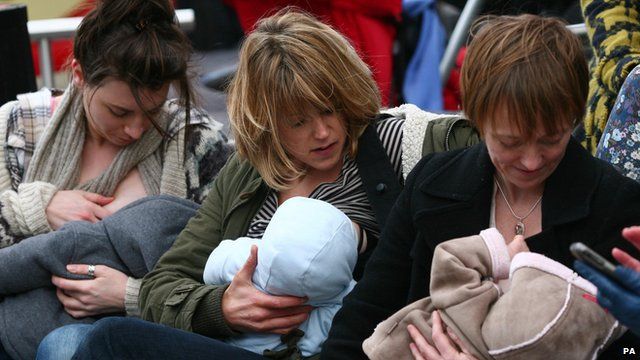 Video
US mother says babies are discriminated against
A mother in Texas who was asked to breastfeed her baby in a changing room rather than on the shop floor, says babies are being discriminated against.
Michelle Hickman was in a branch of Target in Houston when she was asked to move, despite covering herself with a blanket.
She refused to move and set up a Facebook campaign that saw thousands of mothers across America breastfeeding their babies in public on Wednesday to show their support.
Mrs Hickman told Radio 5 live Up All Night what happened.
In a statement, Target say they "have a long-standing practice that supports breastfeeding in their stores. We support the use of fitting rooms for women who wish to breastfeed their babies, even if others are waiting to use the fitting rooms. In addition, guests who choose to breastfeed discreetly in more public areas of the store are welcome to do so without being made to feel uncomfortable".
To hear other 5 live interviews, please visit the best bits page.
Up All Night broadcasts daily 0100 to 0500 on Radio 5 live.