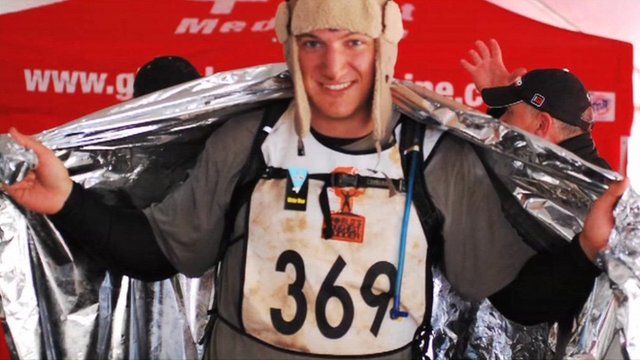 Video
US Marine's Tough Mudder battle
Hundreds of wetsuit-clad men and women charged the mud-soaked course, running towards an enormous oil-slicked half-pipe.
Over the course of the next 24 hours, they would swing up an inclined set of well-greased monkey bars, slog through ice-cold mud and swim through shallow water, live wires dangling just overhead.
Those who made it through the Tough Mudder course would continue competing throughout the winter night for the chance to be named the toughest person on the planet.
Somewhere among these face-painted warriors is Casey Holliday, a 23-year-old marine and single father of two.
He prepared for the World's Toughest Mudder with the focus and determination of someone who trained and then fought in Iraq, twice. For Holliday, Tough Mudder is not just a test of incredible physical and mental strength, but a chance for him to battle his inner-demons.