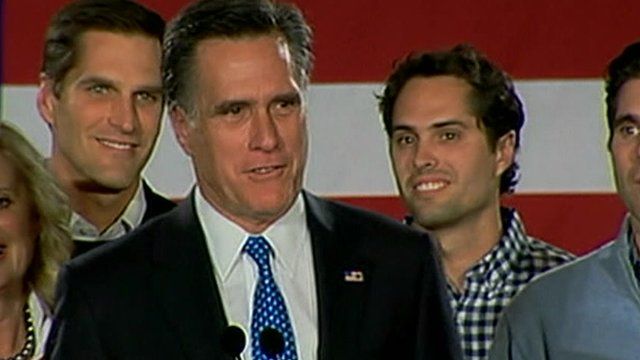 Video
Iowa caucuses: Mitt Romney congratulates rivals
One of the front runners for the Republican presidential nomination, Mitt Romney, has congratulated his closest rivals Rick Santorum and Ron Paul after an extremely tight caucus.
Mr Romney and Rick Santorum are locked into a tie, with only a few votes between them, with Ron Paul close behind them.
Ex-Massachusetts governor Mr Romney said Barack Obama was "in over his head", and that the Republicans were going to get America "back on track."