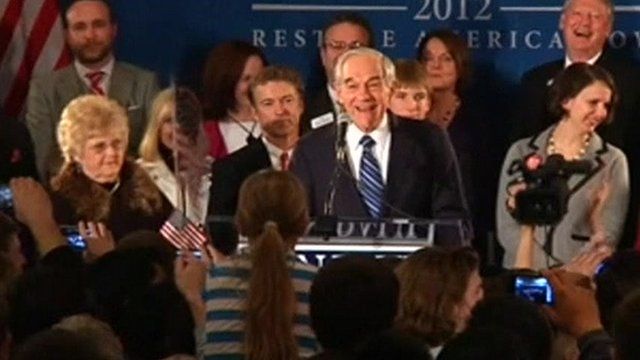 Video
Iowa caucuses: Ron Paul asks supporters 'keep scoring'
Republican candidate Ron Paul has thanked his network of volunteers and supporters for helping him become one of the "three winners" in the Iowa caucus.
With more than 90% of the votes counted, Mitt Romney and Rick Santorum were tied in first place with a quarter of the votes each, with Ron Paul polling 21%.
Governor Paul said his team had a "tremendous opportunity to continue this momentum... We are going to keep scoring, just as we have tonight."