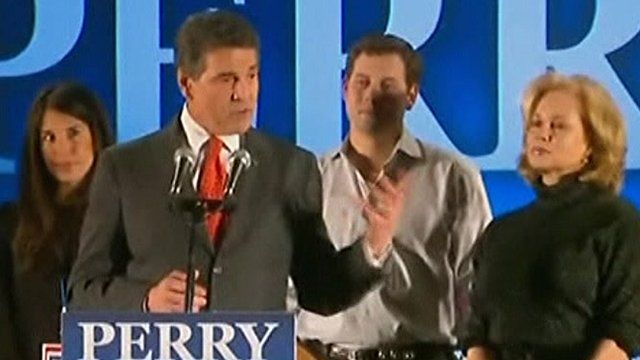 Video
Iowa caucuses: Rick Perry to assess 'path forward'
Texas Governor Rick Perry has said he will return to his home state to consider whether or not to continue his campaign for the Republican nomination following the Iowa caucuses.
Governor Perry, who finished fifth, said he did not enter the competition for the Republican nomination "because it was a lifelong ambition... I did it because our country is in trouble."
He said millions of Americans "don't see a Washington that's willing to make hard decisions to get them back on their feet again... they're looking for someone that'll stand up and give them hope."