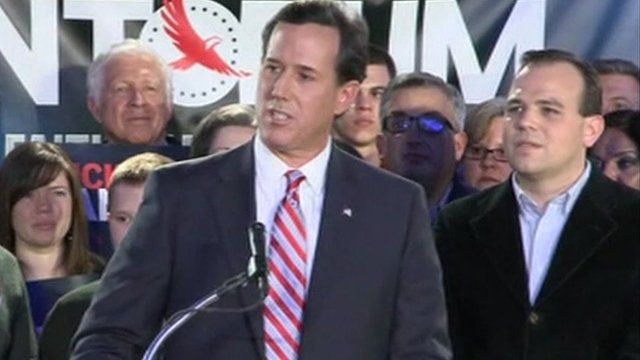 Video
Santorum says he can appeal to swing voters
Rick Santorum used his response to the result of the Iowa caucus to outline why he is the candidate who can beat President Obama in November.
He said his brand of conservatism would appeal to voters in key swing states across America.
Rick Santorum and Mitt Romney, the former Massachusetts governor, were neck and neck in the polls.