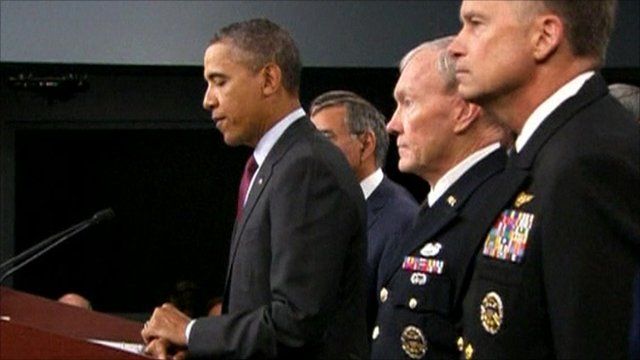 Video
Obama announces US military will become 'leaner'
The US military will become "leaner" while maintaining superiority as it switches focus to the Asia-Pacific region, US President Barack Obama has announced.
In a rare appearance at the Pentagon, he unveiled a far-reaching defence review under which thousands of troops are expected to be axed.
The tide of war was receding and the US must renew its economic power, he said.
The strategy is designed to accommodate at least $450bn (£290bn) in Pentagon cuts over the next decade.
Rajesh Mirchandani reports.
Go to next video: US Defence Secretary on new military focus