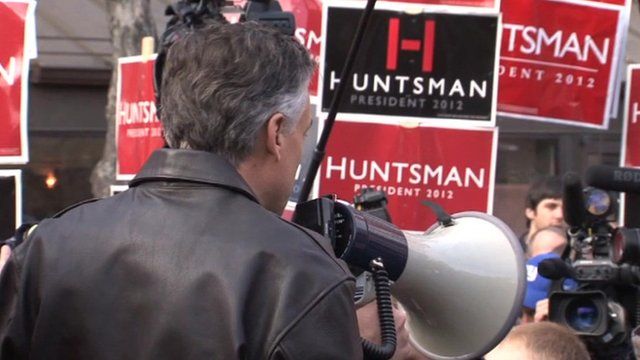 Video
Jon Huntsman campaigners work until the last minute
Jon Huntsman has seen his poll numbers rise in New Hampshire recently and is banking on a late surge to exceed expectations in the first in the nation's primary.
The former governor of Utah was crisscrossing the Granite State on Monday, making seven stops in seven towns, but he is also relying on a young campaign volunteer force who wants to keep him in the conversation - visually and vocally.
The BBC's Franz Strasser followed the Huntsman campaign during its latest stops before the election and talked to campaigners about who life on the trail.
Go to next video: Views of voters in New Hampshire