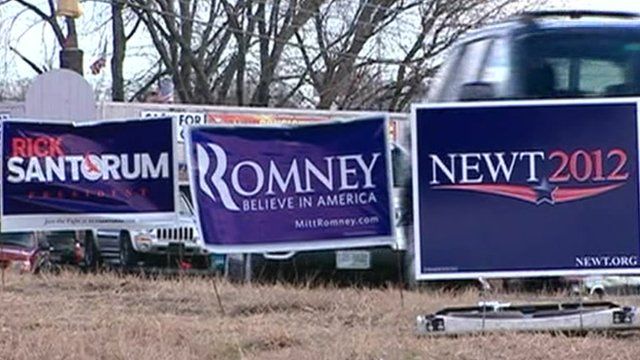 Video
Which Republican candidates are people in New Hampshire backing?
The race to win the Republican nomination for US president has reached New Hampshire - the first primary in the Republican nomination process.
The eventual winner will take on President Obama in November.
Voting is under way and polls show a slight fall in the lead enjoyed by Mitt Romney.
The New Hampshire contest is being watched closely for the way deep economic concerns will affect the result.
Mark Mardell reports.
Go to next video: Romney hopeful in New Hampshire