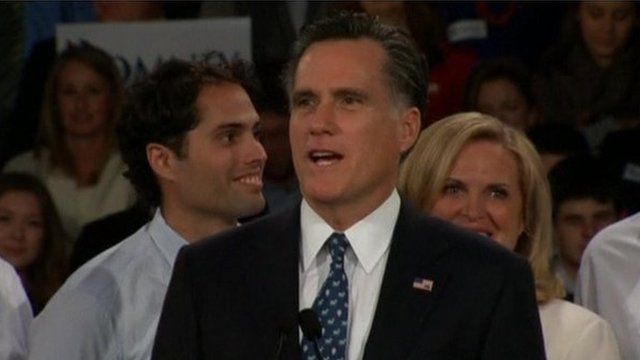 Video
Mitt Romney claims New Hampshire win
Mitt Romney has taken a step closer to the Republican Party presidential nomination after claiming victory in the New Hampshire primary.
Counting is still under way but initial results suggest the former Massachusetts governor has won the first Republican primary of 2012.
He told cheering supporters that President Barack Obama had run out of ideas, excuses and time.