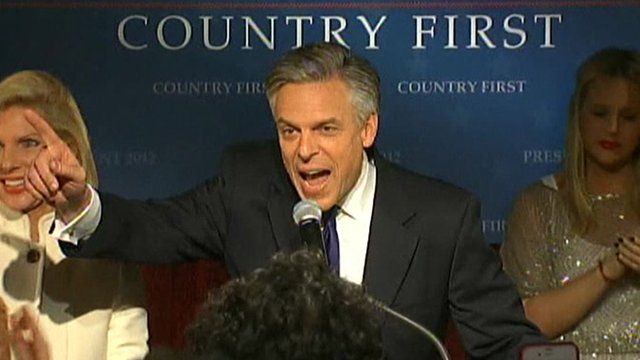 Video
Jon Huntsman takes third in New Hampshire primary
Jon Huntsman has called his third place in the New Hampshire primary "a ticket to ride".
So far he has claimed at least one of New Hampshire's delegates, behind Mitt Romney who won at least four delegates, and Ron Paul, who has secured at least two.
Mr Huntsman thanked his supporters, and emphasised the importance he places on putting "country first".
Go to next video: Mitt Romney claims New Hampshire