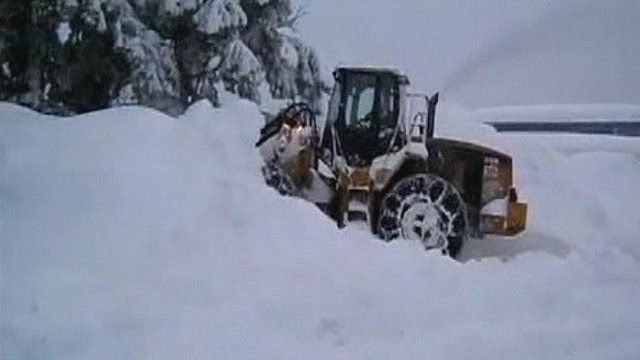 Video
Why snow in Alaskan town is causing such a problem
Extreme winter weather has left one Alaskan town battling huge snowdrifts and forced another to seek fuel supplies from a Russian tanker.
National Guard troops are in Cordova, helping the town dig out after fresh snowfalls on Tuesday added to the 18ft (5.5m) that has fallen since November.
Resident JR Lewis told the BBC that National Guard soldiers are helping dig out drifts to keep municipal buildings open and to ensure residents can leave their homes.
He added that the weather had caused some building to collapse.
Go to next video: Fishing town buried under 10ft snow