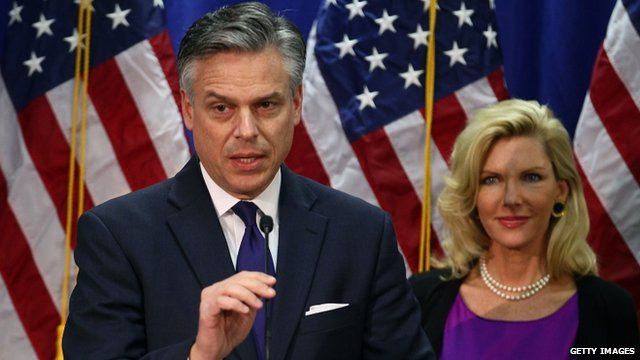 Video
Huntsman ends presidential campaign by endorsing Romney
Former Utah Governor Jon Huntsman has ended his presidential campaign, but endorsed the candidacy of former Massachusetts Governor Mitt Romney.
Speaking in Myrtle Beach, South Carolina he bemoaned the "negative and personal attacks" shaping the race.
Mr Huntsman received just 17% of the vote in the New Hampshire primary despite campaigning extensively there.
Go to next video: Bachmann suspends White House bid