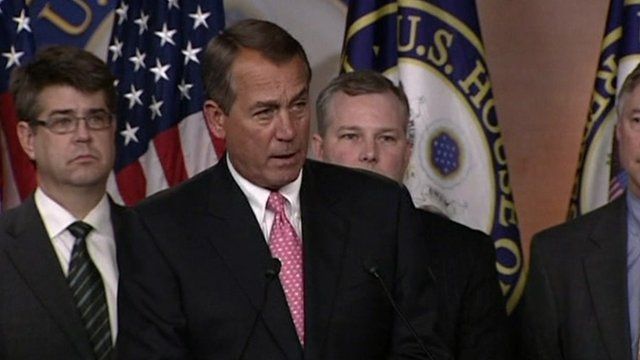 Video
Boehner: Keystone XL pipeline good for country and economy
The US state department has formally recommended the rejection of a controversial crude oil pipeline.
The state department denied a permit for the 1,600-mile (2,700km) Keystone XL pipeline, saying it had insufficient time to review the plans.
The project has been delayed amid objections by environmental groups and the US state of Nebraska.
But House Speaker, John Boehner said that "Republicans in congress will continue to push this because it is good for our country and good for our economy".