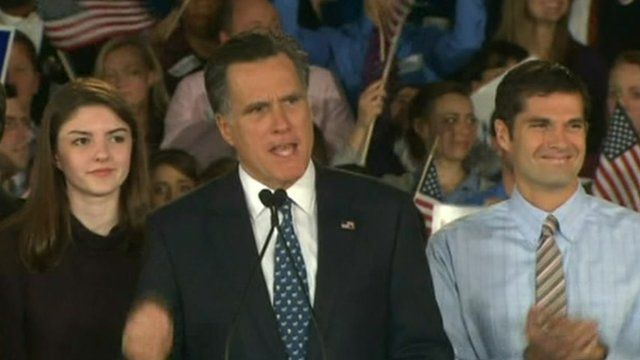 Video
Mitt Romney addresses supporters in tight primary
The man who was at the forefront of the Republican presidential race, Mitt Romney, has addressed supporters with all the main US networks giving the South Carolina primary to his rival, Newt Gingrich.
Mr Romney thanked his supporters for their efforts and cheers, indicating he accepted he had been beaten in the contest.
But he vowed to fight on saying it would be a long contest to decide who will take on Barack Obama for the presidency.