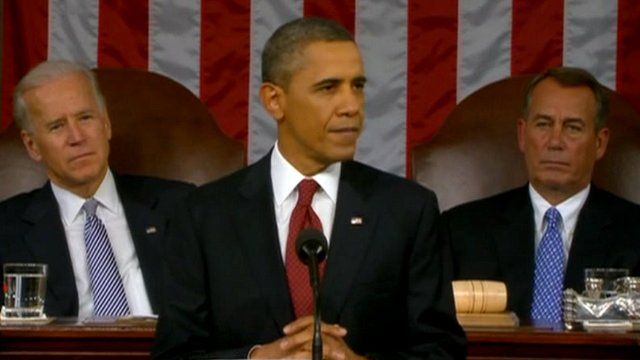 Video
Obama: 'No bail outs, no hand outs, no cop outs'
President Barack Obama has called for a fairer tax system in his annual State of the Union address, with the wealthiest Americans paying a bigger share.
He said his aim was ''no bail outs, no hand outs, and no cop outs''.
The policy is opposed by most Republicans, and looks set to be a major campaign issue in the months ahead.
The BBC's Mark Mardell reports.
Go to next video: The full State of the Union address