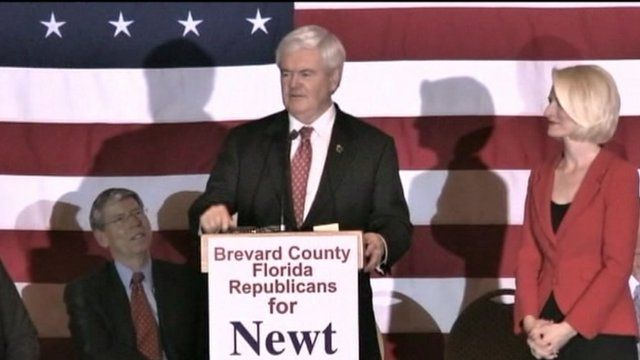 Video
Gingrich pledges permanent lunar base
There will be a permanent US base on the Moon by the end of his second term as president, Newt Gingrich has told Republican supporters.
Near-Earth commerce such as science, tourism and manufacturing, would be developed so the country would be way ahead of China, Russia or any other country, he said.
"And by the end of 2020, we will have the first continuous propulsion system in space capable of getting to Mars in a remarkably short time," he told his audience in Florida.
Go to next video: Republicans face off in Florida