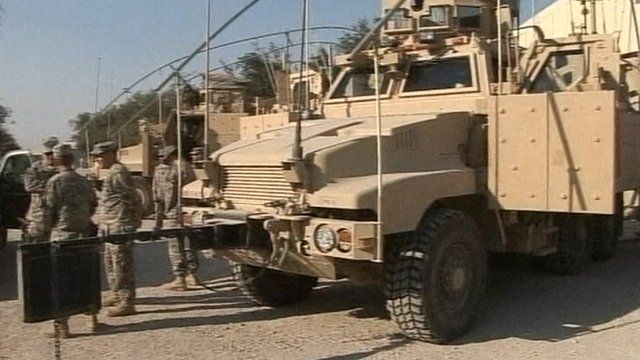 Video
US military: Defence Secretary Leon Panetta reveals cuts
US Defence Secretary Leon Panetta has announced big cuts in the numbers of American ground troops over the next ten years.
The size of the active-duty army will fall to 490,000 over five years, down 80,000 from its wartime peak of 570,000 in 2010.
He said there would be increased investment in special forces and unmanned systems, such as drone aircraft.
Jonathan Blake reports from Washington.