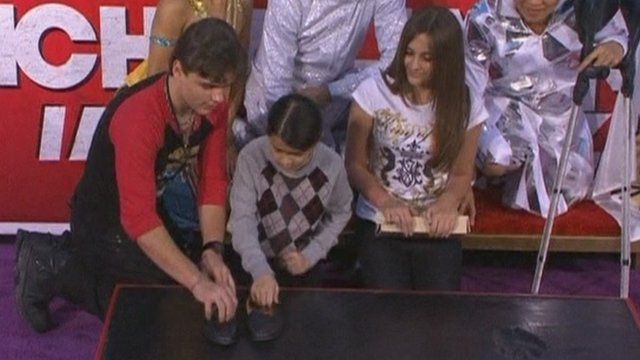 Video
Michael Jackson honoured in Hollywood
The late Michael Jackson has been honoured at a ceremony in Hollywood attended by his family and a host of celebrities, including Justin Bieber.
Jackson's daughter, Paris, imprinted her father's iconic silver sequined glove and scrawled his name into the cement. Prince Michael and his brother, Blanket, put their father's shoe into the cement.
The imprints will be placed alongside Hollywood screen legends such as Clark Gable, Marilyn Monroe and Sidney Poitier outside the iconic Grauman's Chinese Theatre.
Daniel Griffiths reports.
Go to next video: Michael Jackson item auction raises £1m